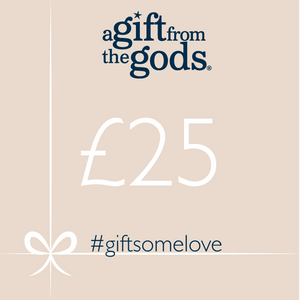 We all know someone who is A Gift From The Gods to us. What better way to give thanks than with a gift card for heavenly sleepwear, social stationery, jewellery, fashion accessories and gifts. 
Maybe they've gone beyond and above to help you or given their kindness in some way. Show your appreciation in a thoughtful way with a gift card they can use themselves. 
This £25 gift card is just right for that special occasion such as a birthday, anniversary or celebration. It says you want to mark the event with a gift they'll treasure.
With this gift card you know they can treat themselves to A Gift From The Gods stationery and desk accessories, Dream Odyssey loungewear and Get Your Goddess On make-up bags and pouches. #giftsomelove